News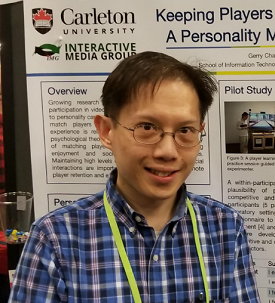 PhD Candidate Gerry Chan Successfully Defends Thesis
December 2nd, 2021
Our 2nd PhD candidate, Gerry Chan, successfully defended his thesis this week! Gerry has been with us since his Master's, achieving much over his years here, such as publishing two journal papers and three conference papers and mentoring and teaching MIT students. Congratulations, Dr. Gerry Chan!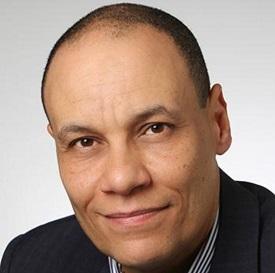 Dr. Matrawy Awarded IEEE Outstanding Engineering Educator Award
November 29th, 2021
Dr. Ashraf Matrawy recently received the J.M. Ham Outstanding Engineering Educator Award by IEEE Canada for his contributions to engineering research and education in the fields of computer and network security! Congratulations, Ashraf!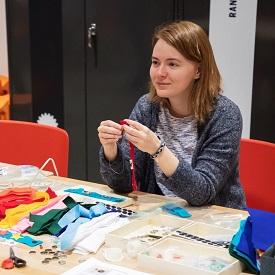 PhD Candidate Lee Jones Successfully Defends Thesis
November 24th, 2021
Earlier this week, Lee Jones successfully defended her PhD thesis, "E-textile Learning Scaffolds: Supports for Novices Learning E-textile Concepts and Techniques." As the first alumna of the PhD program, we could not be prouder of her, and the School at large. Congratulations, Dr. Lee Jones!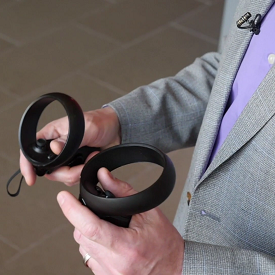 Researcher of the Month: Rob Teather
September 9th, 2021
CSIT's Dr. Rob Teather was named Research of the Month by the Faculty of Graduate and Postdoctoral Affairs for his research in virtual reality. Rob, along with his Ph.D. student Heather Qian, speak to their research in the video linked below. Congratulations, Rob!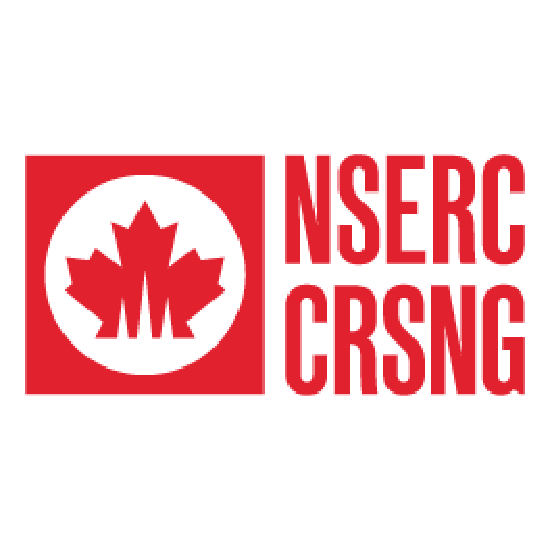 Two CSIT Faculty Members Awarded CU NSERC Grants
August 17th, 2021
Dr. Audrey Girouard and Dr. Marzieh Amini were individually awarded CU NSERC Research Development Grants for the upcoming year. Congratulations on this achievement and your excellent work, Prof. Girouard and Amini!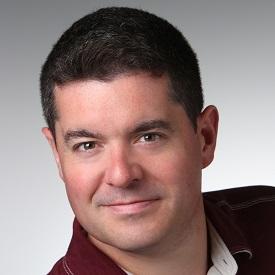 Prof. Rob Teather Helps Create VR to Provide Vaccine Facts to Combat Hesitancy
August 12th, 2021
Dr. Rob Teather, along with three other Carleton researchers, was awarded an NSERC grant to create a VR simulation that provides accurate information about vaccinations to combat hesitancy among families with young children. Outstanding work by Profs. Teather, McArthur, Greenberg, and Everts!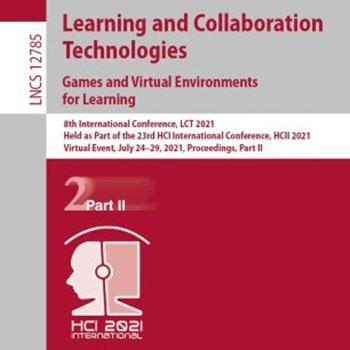 PhD Candidate Malek El Kouzi Published for Upcoming HCII 2021 Conference
July 7th, 2021
CSIT PhD candidate Malek El Kouzi recently published a paper for the upcoming 23rd International Conference on Human-Computer Interaction. Read Malek's paper, "FLCARA: Frog Life Cycle Augmented Reality Game-Based Learning Application" via the link below. Congratulations, Malek!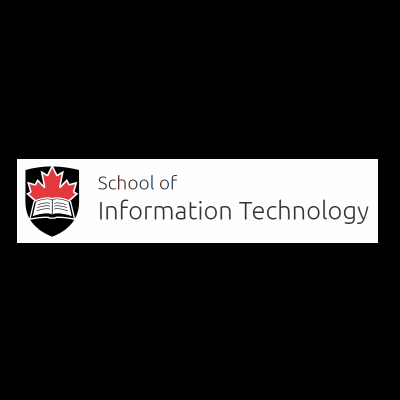 Three CSIT Faculty Members Promoted on July 1st
July 5th, 2021
Congratulations to Dr. Wei Shi on her promotion to Full Professor, and to Drs. Omair Shafiq and Rob Teather on their promotions to Associate Professors! We are grateful to have such dedicated academics as professors at CSIT. Keep up the excellent work!
Profs. Shafiq & St-Hilaire Awarded the Ericsson Partnership Project
June 23rd, 2021
Dr. Omair Shafiq and Dr. Marc St-Hilaire have each been awarded with an Ericsson Partnership Project! The Ericsson-Carleton Partnership collaborates to research novel solutions to address real-world industry solutions with Ottawa's top talent. Congratulations, Prof. Shafiq & Prof. St-Hilaire!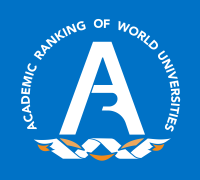 Carleton Ranks 3rd in Canada and 19th Globally for Telecommunications Engineering
June 10th, 2021
According to the 2021 Global Ranking of Academic Subjects, Carleton ranks 3rd in Canada and 19th globally in telecommunications engineering! CU's rank has dramatically risen over the last few years, ranking between 51-75 (2017), 40th (2018), 33rd (2019), and 27th (2020). Great work, CU!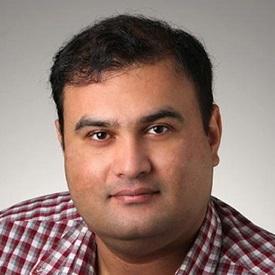 Dr. Omair Shafiq Recipient of SOPI Fund!
June 9th, 2021
Prof. Omair Shafiq, in collaboration with the uOttawa's Dr. Burak Kantarci, is a recipient of the Shared Online Projects Initiative (SOPI) to fund a bimodal/HyFlex course for Fall 2021. Congratulations and excellent work, Omair!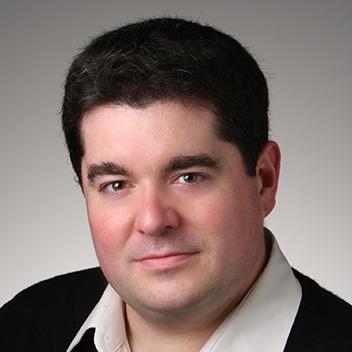 Prof. Teather Outstanding Faculty Graduate Mentor!
March 17th, 2021
Dr. Robert Teather is one of 7 individuals to receive the Outstanding Faculty Graduate Mentor award this year (among 50 faculty members nominated). This recognises the amazing mentorship provided by Prof. Teather in his supervising his graduate students. Way to go Rob!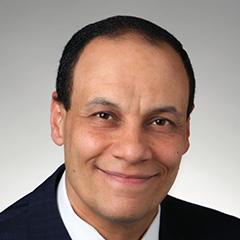 Dr. Ashraf Matrawy recipient of FED Research Award
March 17th, 2021
Prof. Ashraf Matrawy is the recipient of the Faculty of Engineering and Design Research Award for 2021/22. This award recognises Professor Matrawy's quality of research and his research agenda. Congratulations Ashraf!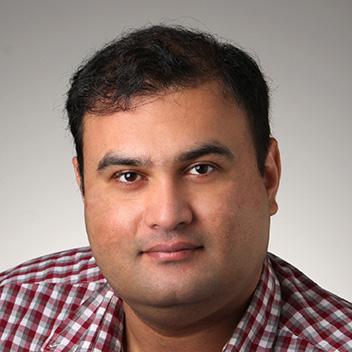 Dr. Omair Shafiq recipient of FED Teaching Excellence
March 10th, 2021
Prof. Omair Shafiq is the recipient of the Faculty of Engineering and Design Teaching Excellence Award for 2020/21. This award is offered by the faculty in recognition of his teaching and the innovation of his curriculum development. Well Done Omair!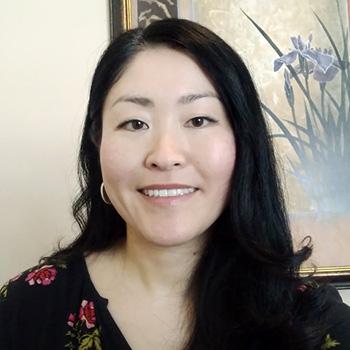 Ria Akaiwa receives Betty Weiss Award
February 23rd, 2021
Ria Akaiwa, while acting as the graduate administrator, was nominated and won the Betty Weiss Memorial Award, as part of the Service Excellence Award (a specially selected award). Her dedication to the position and the many recommendations by students, staff, and faculty exemplify the appreciation of Ria's work and why she was selected above 400 nominees. Well Done Ria!